Custom Fabrication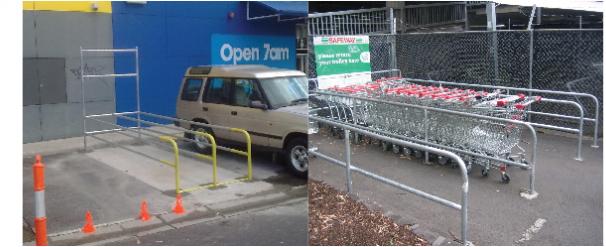 Custom Quality Metal Fabricators for the Retail Sector
From design & manufacture to installation
Work with architects, joiners, shopfitters, manufacturers and retail businesses
Work with a wide range of metal products

Australian Retail Products will work with you from concept and design through to manufacture and installation. ARP fabricate custom quality shopfittings, trolley bays, handrails, security cages and many other fittings required on a retail site.

Repair - Alternatively we can repair your existing fittings on site.

All our Technicians are trained welders and can weld, mild steel, stainless steel and aluminium.
Call us now on 1300 551 630 for a competitive quote on fabrication and installation.